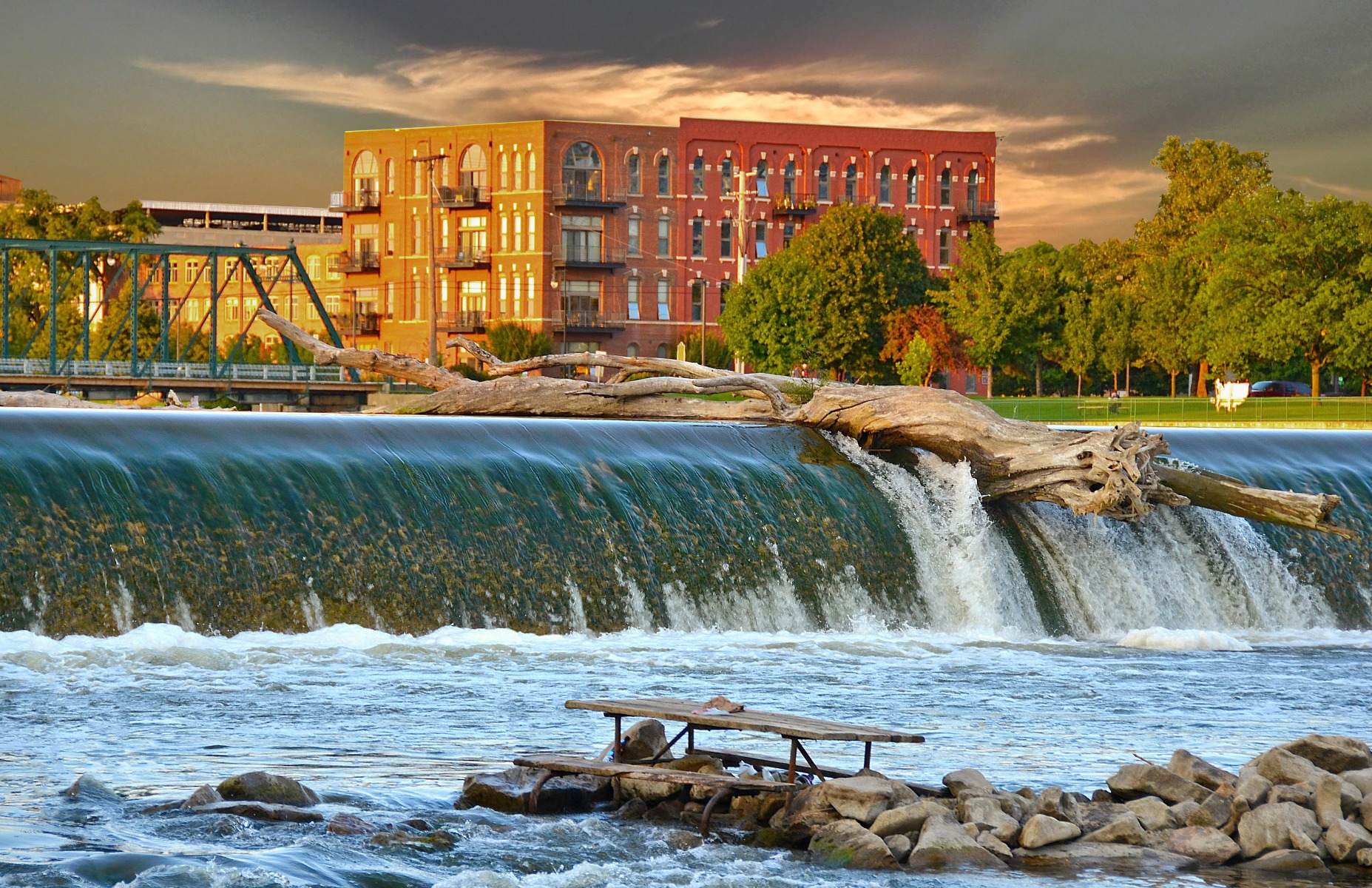 These terms and conditions apply to all joybeds.com (Green Bed, LLC) orders, whether the order is placed over the phone or via our website. Please read our terms and conditions carefully and contact us if you have any questions or concerns. We will be happy to discuss anything with you.
Product Information
All products sold are brand new, undamaged, and have never been used.
We retain ownership of any products ordered until we have received full payment for such products. We work closely with our vendors and strive to make 100% certain that all product colors, dimensions, and angles are exact; however, there are sometimes small discrepancies. Green Bed will not responsible if any of these are slightly different from what was advertised. All of our information is provided to us by our vendors.
Any questions or hesitations based on color or dimensions must be discussed before placing your order, and if not fully addressed, Green Bed will not be held responsible.
Sales Tax
We are not obligated to, and do not, collect sales tax on orders shipping to destinations outside of Michigan, Utah, Massachusetts, North Carolina, Alabama, Kentucky, Wisconsin, Oklahoma, Indiana, Minnesota, New Jersey, Washington, Maryland, Illinois and South Carolina. But while we won't collect tax, your state might require you to pay. Check with your local taxing authorities on your specific regulations.
Cancelling or Changing Orders
Orders may be cancelled within 1 business day from when the order was placed. Any requests to cancel an order outside of 1 business day will be subject to our standard return policy. Order cancellation requests can be emailed to help@joybeds.com. Once we are able to cancel your order, we will send you an email confirmation of the cancellation.
Refunds will be made to the original method of payment and will be processed within 3-5 business days. Please be advised that it could take your credit card company an additional 1-2 business days for your refund to be reflected on your billing statement.
Damage Policy
If an order is deemed damaged by the shipping company, we will work diligently to have the issue resolved. We will only accept responsibility for a damaged item where you notated damage on the delivery receipt and you reported the damage to us within 1 day. If you are receiving the delivery in person and notice the packaging is damaged, you can refuse delivery.
Electronic Communications
When you visit Green Bed LLC or send e-mails to us, you are communicating with us electronically. You consent to receive communications from us electronically. We will communicate with you by phone, e-mail or by posting notices on this site. You agree that all agreements, notices, disclosures and other communications that we provide to you electronically satisfy any legal requirement that such communications be in writing.
Copyright
All content included on this site, such as text, graphics, logos, button icons, images, audio/video media, digital downloads, data compilations, and software, is the property of Green Bed LLC, Inc. or its content suppliers and protected by United States and international copyright laws.
The compilation of all content on this site is the exclusive property of Green Bed LLC and protected by U.S. and international copyright laws. All software used on this site is the property of Green Bed LLC or its software suppliers and protected by United States and international copyright laws.
Trademarks
Joybed, and other Green Bed LLC graphics, logos, page headers, button icons, scripts, and service names are trademarks, registered trademarks or trade dress of Green Bed LLC in the U.S. and/or other countries. Green Bed LLC's trademarks and trade dress may not be used in connection with any product or service that is not Green Bed LLC's, in any manner that is likely to cause confusion among customers, or in any manner that disparages or discredits Green Bed LLC. All other trademarks not owned by Green Bed LLC that appear on this site are the property of their respective owners, who may or may not be affiliated with, connected to, or sponsored by Green Bed LLC
License and Site Access
Green Bed LLC, Inc. grants you a limited license to access and make personal use of this site and not to download (other than page caching) or modify it, or any portion of it, except with express written consent of Green Bed LLC This license does not include any resale or commercial use of this site or its contents; any collection and use of any product listings, descriptions, or prices; any derivative use of this site or its contents; any downloading or copying of account information for the benefit of another merchant; or any use of data mining, image stripping, robots, or similar data gathering and extraction tools.
This site or any portion of this site may not be reproduced, duplicated, copied, sold, resold, visited, or otherwise exploited for any commercial purpose without express written consent of Green Bed LLC
You may not frame or utilize framing techniques to enclose any trademark, logo, or other proprietary information (including images, text, page layout, or form) of Green Bed LLC, Inc. and our affiliates without express written consent. You may not use any meta tags or any other "hidden text" utilizing Green Bed LLC, Inc.'s name or trademarks without the express written consent of Green Bed LLC You may not use any direct linking or source-calling of any media presented on this web site
Any unauthorized use terminates the permission or license granted by Green Bed LLC. You are granted a limited, revocable, and nonexclusive right to create a hyperlink to the home page of Green Bed LLC so long as the link does not portray Green Bed LLC, its affiliates, or their products or services in a false, misleading, derogatory, or otherwise offensive matter. You may not use any Green Bed LLC logo or other proprietary graphic or trademark as part of the link without express written permission.
Minors
Green Bed LLC does not sell products to children, but to adults who can purchase with a credit card or other certified payment method. If you are under 18, you may use Green Bed LLC only with consent of a parent or guardian. Green Bed LLC reserves the right to refuse service, remove or edit content, or cancel orders in their sole discretion.
Reviews, Comments, Communications, and Other Content
If you post content or submit material, submit suggestions, ideas, comments, questions, or other information, the content must not be illegal, obscene, threatening, defamatory, invasive of privacy, infringing of intellectual property rights, or otherwise injurious to third parties or objectionable or consist of or contain software viruses, political campaigning, commercial solicitation, chain letters, mass mailings, or any form of "spam." You may not use a false e-mail address, impersonate any person or entity, or otherwise mislead as to the origin of such content. Green Bed LLC reserves the right (but not the obligation) to remove or edit such content, but does not regularly review posted content.
If you do post content or submit material, and unless we indicate otherwise, you grant Green Bed LLC a nonexclusive, royalty-free, perpetual, irrevocable, and fully sublicensable right to use, reproduce, modify, adapt, publish, translate, create derivative works from, distribute, and display such content throughout the world in any media. You grant Green Bed LLC and sublicensees the right to use the name that you submit in connection with such content, if they choose. You represent and warrant that you own or otherwise control all of the rights to the content that you post; that the content is accurate; that use of the content you supply does not violate this policy and will not cause injury to any person or entity; and that you will indemnify Green Bed LLC for all claims resulting from content you supply. Green Bed LLC has the right but not the obligation to monitor and edit or remove any activity or content. Green Bed LLC takes no responsibility and assumes no liability for any content posted by you or any third party.
Pricing
Despite our best efforts, an item in our catalog may be mispriced. In the event that an item is mispriced, Green Bed LLC may, at our discretion, either contact you for instructions or cancel your order and notify you of such cancellation. Prices and availability are subject to change without notice.
Order Acceptance
The receipt of an order number or an email order confirmation does not constitute the acceptance of an order or a confirmation of an offer to sell. Please note that there may be certain orders that we are unable to accept and must cancel. We reserve the right, at our sole discretion, to refuse or cancel any order for any reason. For your convenience, you will be charged upon ordering and your order will be shipped within the time stated on the product specific page or mentioned under the delivery options section of the website. If your order is unable to ship within 24 hours, we will hold your funds as a deposit on the goods until the product ships. Some situations that may result in your order being canceled include limitations on quantities available for purchase, inaccuracies or errors in product or pricing information, or problems identified by our credit and fraud avoidance department. We may also require additional verification or information before accepting any order. We will contact you if all or any portion of your order is canceled or if additional information is required to accept your order. If your order is canceled after payment received, we will issue a credit by the charged payment method for the amount of the charge.
Quantity Limits and Dealer Sales
Green Bed LLC reserves the right to limit the quantity of items purchased per person, per household or per order. These restrictions may be applicable to orders placed by the same the same payment account and also to orders that use the same billing and/or shipping address, or same email address. We will provide notification to the customer e-mail and/or billing address provided should such limits be applied. Green Bed LLC also reserves the right to prohibit sales to dealers. If you are interested in purchasing multiple quantities of items for a corporation or institution, please contact us through our Sales department.
Product Descriptions
Green Bed LLC attempts to be as accurate as possible. However, Green Bed LLC does not warrant that product descriptions or other content of this site is accurate, complete, reliable, current, or error-free. If a product you purchase from us is not as described, your sole remedy is to return it in unused condition.
We have also made every effort to display as accurately as possible the colors and finishes of our products that appear on the site. However, as the actual colors you see will depend on your monitor, we cannot guarantee that your monitor's display of any color or finish will be accurate.
Indemnification
You agree to defend, indemnify and hold Green Bed LLC harmless from and against any and all claims, damages, costs and expenses, including attorneys' fees, arising from or related to your use of the site.
Disclaimer of Warranties and Limitation of Liability
THIS SITE IS PROVIDED BY GREEN BED LLC ON AN "AS IS" AND "AS AVAILABLE" BASIS. GREEN BED LLC MAKES NO REPRESENTATIONS OR WARRANTIES OF ANY KIND, EXPRESS OR IMPLIED, AS TO THE OPERATION OF THE SITE OR THE INFORMATION, CONTENT, MATERIALS, OR PRODUCTS INCLUDED ON THIS SITE. TO THE FULL EXTENT PERMISSIBLE BY APPLICABLE LAW, GREEN BED LLC DISCLAIMS ALL WARRANTIES, EXPRESS OR IMPLIED, INCLUDING, BUT NOT LIMITED TO, IMPLIED WARRANTIES OF MERCHANTABILITY AND FITNESS FOR A PARTICULAR PURPOSE. WITHOUT LIMITING THE FOREGOING, GREEN BED LLC DISCLAIMS ANY AND ALL WARRANTIES, EXPRESS OR IMPLIED, FOR ANY MERCHANDISE OFFERED ON THIS WEB SITE. YOU ACKNOWLEDGE, BY YOUR USE OF THE GREEN BED LLC WEB SITE, THAT YOUR USE OF THE WEB SITE IS AT YOUR SOLE RISK. THIS DISCLAIMER DOES NOT APPLY TO ANY PRODUCT WARRANTY OFFERED BY THE MANUFACTURER OF THE ITEM. THIS DISCLAIMER CONSTITUTES AN ESSENTIAL PART OF THIS AGREEMENT.
Limitation of Liability
UNDER NO CIRCUMSTANCES AND UNDER NO LEGAL OR EQUITABLE THEORY, WHETHER IN TORT, CONTRACT, STRICT LIABILITY OR OTHERWISE, SHALL GREEN BED LLC OR ANY OF ITS AFFILIATES, EMPLOYEES, DIRECTORS, OFFICERS, AGENTS, VENDORS OR SUPPLIERS BE LIABLE TO YOU OR TO ANY OTHER PERSON FOR ANY INDIRECT, SPECIAL, INCIDENTAL OR CONSEQUENTIAL LOSSES OR DAMAGES OF ANY NATURE ARISING OUT OF OR IN CONNECTION WITH THE USE OF OR INABILITY TO USE THIS AND OTHER Joybed LLC WEB SITES, INCLUDING, WITHOUT LIMITATION, DAMAGES FOR LOST PROFITS, LOSS OF GOODWILL, LOSS OF DATA, WORK STOPPAGE, ACCURACY OF RESULTS, OR COMPUTER FAILURE OR MALFUNCTION, EVEN IF AN AUTHORIZED REPRESENTATIVE OF GREEN BED LLC HAS BEEN ADVISED OF OR SHOULD HAVE KNOWN OF THE POSSIBILITY OF SUCH DAMAGES. IN NO EVENT WILL GREEN BED LLC BE LIABLE FOR ANY DAMAGES IN EXCESS OF THE FEES PAID BY YOU IN CONNECTION WITH YOUR USE OF THE SITE DURING THE SIX MONTH PERIOD PRECEDING THE DATE ON WHICH THE CLAIM AROSE. SOME STATES DO NOT ALLOW LIMITATIONS ON HOW LONG AN IMPLIED WARRANTY LASTS, SO THE FOREGOING LIMITATIONS MAY NOT APPLY TO YOU.
Applicable Law
This Agreement shall be governed by and construed under Michigan law as such law applies to agreements between Michigan residents entered into and to be performed within Michigan. Any action or proceeding arising out of or related to these Terms of Use or your use of this site must be brought in the state or federal courts of Michigan. These policies also govern your visit to this and all other Green Bed LLC websites. Green Bed LLC reserves the right to update or modify these Terms and Conditions at any time without prior notice. Your use of the Green Bed LLC web site following any such change constitutes your unconditional agreement to follow and be bound by the Terms and Conditions as changed. For this reason, we encourage you to review these Terms and Conditions whenever you use this Web site.
DISPUTES
Any dispute or claim relating in any way to your use of any products or services sold or distributed by Green Bed LLC will be resolved by binding arbitration, rather than in court, except that you may assert claims in small claims court if your claims qualify. The Federal Arbitration Act and federal arbitration law apply to this agreement.
There is no judge or jury in arbitration, and court review of an arbitration award is limited. However, an arbitrator can award on an individual basis the same damages and relief as a court (including injunctive and declaratory relief or statutory damages), and must follow the terms of these Conditions of Use as a court would.
To begin an arbitration proceeding, you must send a letter requesting arbitration and describing your claim to Green Bed LLC, 35799 Industrial Road, Livonia, MI 48150. The arbitration will be conducted by the American Arbitration Association (AAA) under its rules, including the AAA's Supplementary Procedures for Consumer-Related Disputes. The AAA's rules are available at www.adr.org or by calling 1-800-778-7879. Payment of all filing, administration and arbitrator fees will be governed by the AAA's rules. We will reimburse those fees for claims totaling less than $10,000 unless the arbitrator determines the claims are frivolous. Likewise, Green Bed LLC, will not seek attorneys' fees and costs in arbitration unless the arbitrator determines the claims are frivolous. You may choose to have the arbitration conducted by telephone, based on written submissions, or in person in the county where you live or at another mutually agreed location.
We each agree that any dispute resolution proceedings will be conducted only on an individual basis and not in a class, consolidated or representative action. If for any reason a claim proceeds in court rather than in arbitration we each waive any right to a jury trial.
Personal Protection Policy
Your personal protection is a priority. Accordingly, your orders are processed with powerful encryption technology to achieve maximum information protection. Federal law limits your liability to $50 for fraudulent use of your credit card. Green Bed will cover your liability up to $50 in the unlikely event your purchase transaction on our site results in fraudulent use of your card.