Better For Your Sleep,
Better for the Earth
At Joybed, we love and only use natural materials from renewable sources, which are recyclable, biodegradable, and all-around good for the earth.
99.9% Renewably Sourced

Wool, cotton & plant materials come from annually renewable sources. As long as rain falls each year, the annual cotton crops will grow. With fields to graze, sheep grow new fleece each year.

Our individually pocketed coils and nano coils are made from recycled steel, extending the lifespan of useful materials. Our boxes are also made from recycled materials and can be reused or recycled.

Backed with the Oregon Tilth certification, we can confidentally say our wool is ethically sourced. The wool is further tested on a semi-annual basis for any pesticide, herbicide, or heavy metal residues.
Only 0.1% of Joybed comes from man-made sources (innerspring pockets and dust cover fabrics)
Cotton, wool, and plant fibers are biodegradable and will break down into the earth within 1 year.

Foam can be reused but will end up filling landfills for decades.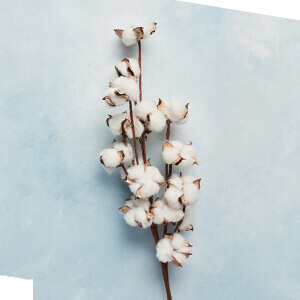 No Foam, No Smoke Stacks
Foam is produced by the petrochemical industry, combining oil, harsh chemicals, and polluting smoke stack factories.

Cotton and wool do not require the addition of toxic chemicals, allowing consumers to keep a light environmental footprint. The cotton industry is a leader in sustainability by pushing sustainable efforts even further. Read more about it here.
Not only is natural better for sleeping, it's better for the earth

Cotton and wool biodegrade within 1 year

99.9% of our mattress (and 100% of our box) can be recycled

99.9% of our materials are environmentally friendly

No foams mean no smoke stack production

Very light environmental footprint with only 0.1% of product is man-made

Cotton / wool / plants don't require added chemical mixtures to produce