Choose from 3 all-natural mattresses to find your fit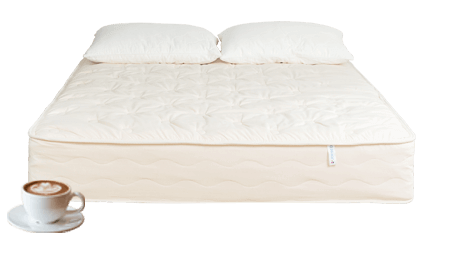 The original natural bed with a comfortably firm feel
Supportive cotton and wool breathe with you; fresh, cool, & dry
Fabric Cover
Organic Cotton
Inside Material Layers
Plant Fiber
Cotton
Wool
Cotton Padding
Innerspring Support
Pocketed Coils with
Active Edge Support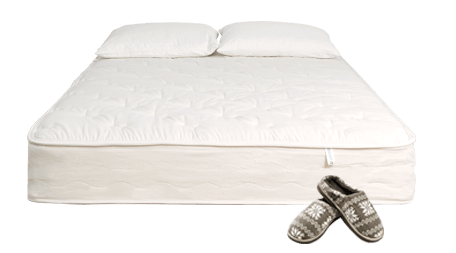 The vegan alternative with your choice of firmness
Luxurious layers of cotton; you can call it vegan comfort
Fabric Cover
Brushed Organic Cotton
Inside Material Layers
Plant Fiber
Cotton
Cotton
Cotton Padding
Innerspring Support
Pocketed Coils with
Active Edge Support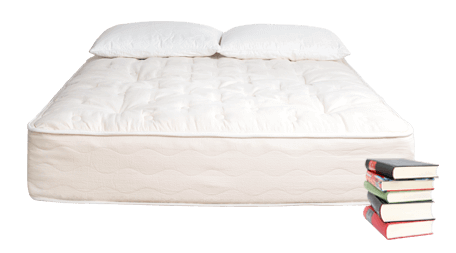 The premium mattress with your choice of firmness
Gentle cotton and wool rest on a supportive layer of nano-coils
Fabric Cover
Jacquard Organic Cotton
Inside Material Layers
Plant Fiber
Cotton
Cotton
Wool
Cotton Padding
Cotton Padding
Nano Coil
Innerspring Support
Zoned Pocketed Coils with
Active Edge Support

Breathe naturally
Sleep cooler and deeper
Last longer than foam
Renew annually
Are biodegradable
Are naturally safe
Have no chemicals
Could actually be eaten
Are fire retardant without chemicals
No Foam Allowed

Natural Materials
Sourced from
Mother Nature

Free Delivery
Enjoy fast & free
UPS Shipping
120 Night Trial
Try it for 120 nights,
like it or return it

Made in USA
Grand Rapids, MI,
to be exact
Hand Craftsmanship from Quality Materials

100% Organic Cotton Cover
The mattress cover is 100% organic cotton - and NOT blended with man-made materials.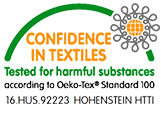 Eco Wool Purity Certification
Oeko-Tex certified, these sheep graze on grassy fields, which we think better than organic feed (hence not certified organic.)

Woolgatherer
Carding Mill

Wool Toxicology Testing
Our mattress wool is tested at UC Davis to ensure no bad stuff is in the wool.

UC Davis
Toxicology Lab

Sheep Farm Standards
The wool from Oregon is raised with responsible, sustainable standards.

Oregon Tilth
American Suppliers
USA All-The-Way!