Product Details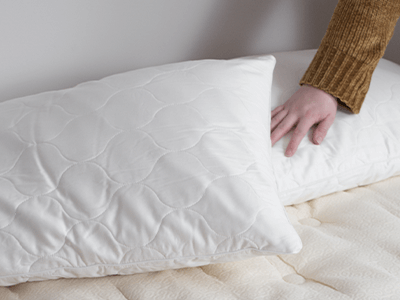 British Shropshire wool in this pillow has the same cooling and moisture-wicking properties as our mattresses. So you can sleep cooler, dryer and more restfully during the night. The "woolly puffs" are machine washable, and can be removed to adjust the firmness of the pillow to your personal preference. Please note: it is a firm pillow.
Main Features
Natural, moisture-wicking pillow with adjustable wool fill
Comes in Standard, Queen, and King
Made with British wool and cotton sateen
Machine washable
Standard
20" x 26"
Item number: 919894
Queen
20" x 30"
Item number: 919895
King
26" x 30"
Item number: 919896
Materials

Washable British wool filling
300 thread count natural cotton sateen quilted cover
Care

Machine wash in warm water
Air dry or dry on low heat
5 year manufacturer warranty
Made in China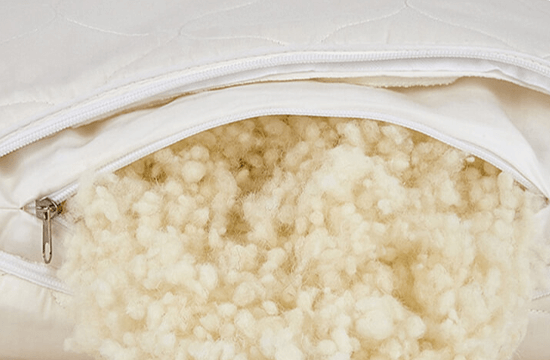 Adjustable Wool Filling
The pillow is filled with British wool so you enjoy the temperature regulating benefits of wool. It is a very firm pillow, but the wool clumps are removable so you can partially lessen the firmness. The pillow is machine washable so it's easy to maintain and keep it clean.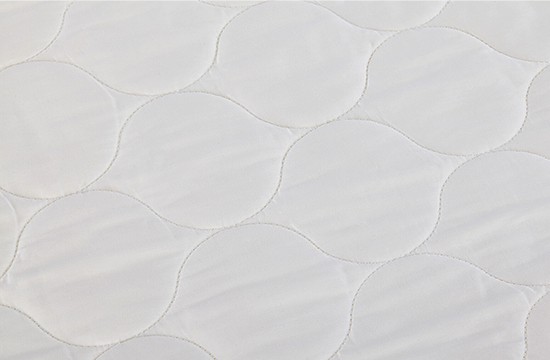 Soft Cotton Cover
The pillow is encased with a 300 thread count cotton sateen cover. It is machine washable for your convenience to help keep it clean for many years.
Customer Reviews