Try in-home 120 nights, easy returns & 100% money back.
Try in-home 120 nights, easy returns & 100% money back

Natural Materials
Sourced from
Mother Nature

Free Delivery
Enjoy fast & free
UPS Shipping
120 Night Trial
Try it for 120 nights,
like it or return it

100% Money Back
No return shipping,
restocking or other fees

Made in USA
Grand Rapids, MI,
to be exact
Pure Cotton Luxury
Firmer support with some cushioning, enjoy vegan comfort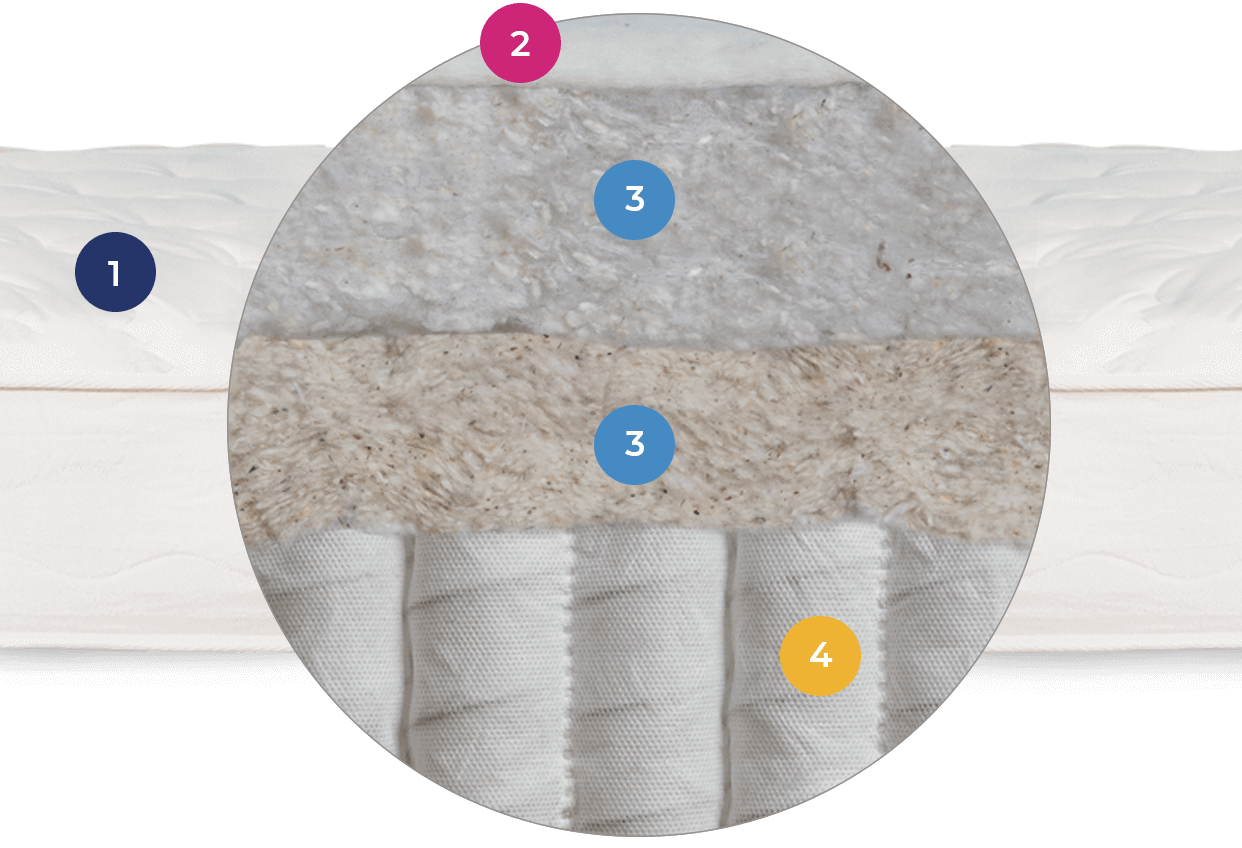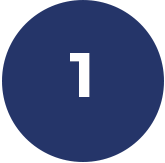 Brushed Organic
Cotton Cover
100% Organic Fabric GOTS Certified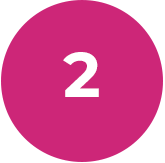 Plant Fiber
Fire Barrier
Breathable, chemical-free protection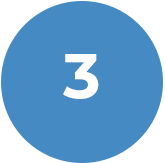 Cotton
Soft, hypo-allergenic, helps you sleep cool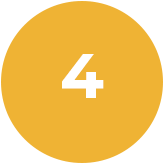 Individually
Wrapped Coils
Support & conform to your contours
"Better than a vacation. This mattress has stopped my back pain in the morning, and my wife's body aches. I think this mattress has created a happier morning for us, and for the first time in years I don't want to get out of bed."
Review by Benji on 9/20/19


Breathable


Safe


Sleeps Cool


Recyclable


Wicks Moisture


Renewable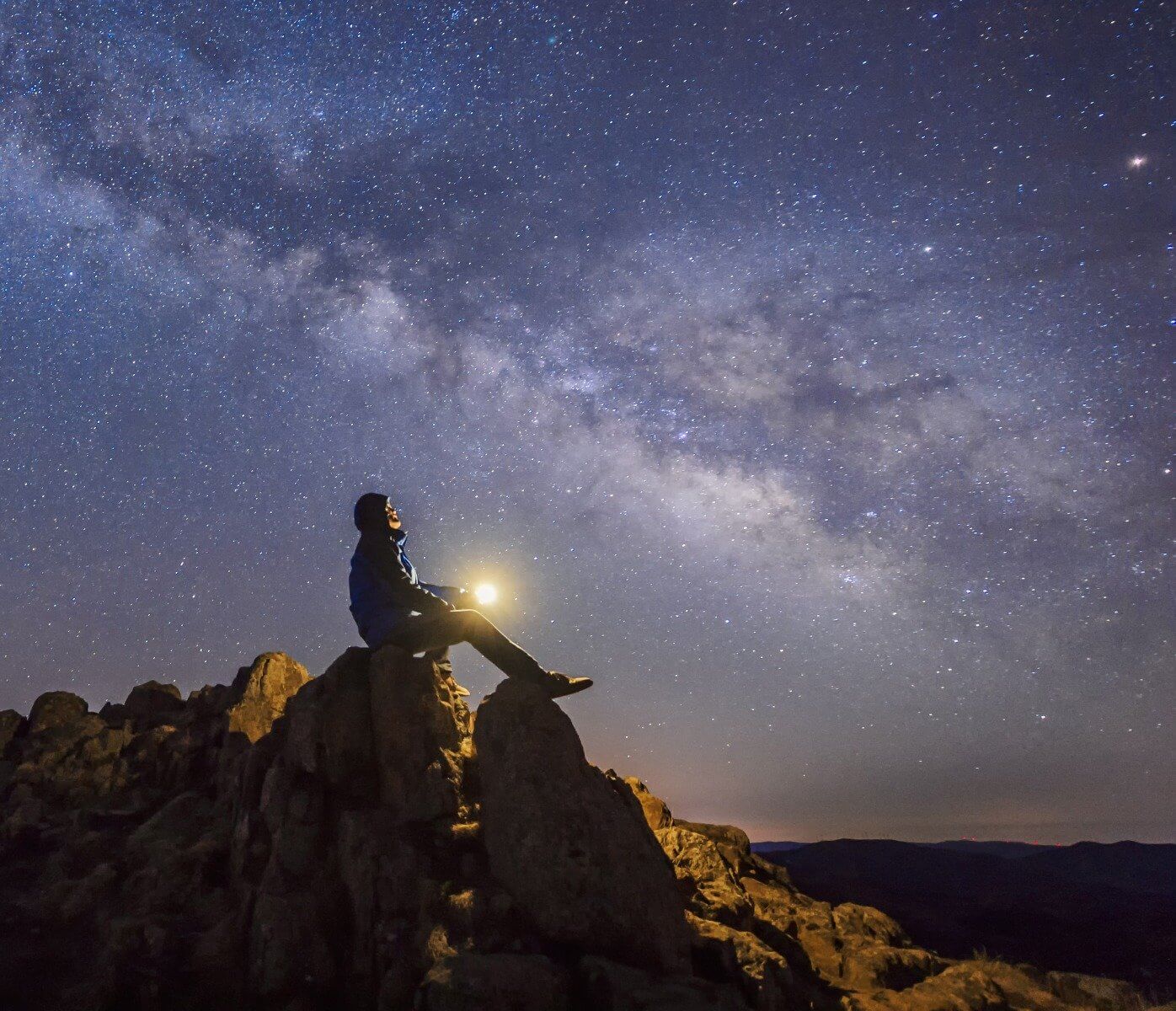 "Joybed LXP mattress is a perfect match, not too hard, not too soft and naturally cool. It is aesthetically beautiful in natural simplicity and luscious details of tufts and soft organic cotton. Restful, so restful, kind to the earth, my allergies, and my body. Thank you, Joybed. In Bliss!"
Review by Vicki on 10/3/19




"No plastic to make you sleep hot - cool nights at last!"
Review by Happy with the Joybed on 10/3/19
How did you sleep last night? Heat and moisture can make your answer be; not so good. A cool night's rest is essential to getting your deepest sleep. Air flows through natural cotton fibers creating a cool mattress. Foam cannot replicate this. Foam restricts air, even with "enhanced technology" or added chemicals. Natural fibers are better. Your body can breathe, releasing heat and moisture as your body temperature cools. The perfect way to drift into a deep sleep.
Learn More
A soft, brushed 100% organic cotton fabric covers the Joybed LXC. Other producers combine organic cotton with polyester (which you can tell if the cover is stretchable.) What makes our cover special is that it's entirely organic cotton and not a blend with polyester. As you move your hand over the fabric you'll feel the soft cotton under your fingers. Since it's the part that you can touch we made it 100% organic.
We source American cotton so you can sleep on soft and breathable natural fibers that are better than foam. It's naturally hypoallergenic and that helps to keep a clean and healthy sleeping environment without the use of chemicals. Cotton is also more durable than foam which compresses faster than cotton over time. Even better for our planet, cotton is renewable, recyclable as well as biodegradable. It's the right material for all the right reasons. Learn More
In keeping with our principles, we've incorporated a plant based fabric layer to meet federal fire safety certifications. Fibers from the leaves and stems of common farm crops like beans and potatoes are woven into a tight fabric layer. And because it is plant based it's also breathable and adds to your sleeping comfort. No chemical or synthetic additives – it's renewable, recyclable and biodegradable.
"So excited! We are so happy to have a Made in America hypoallergenic bed! I can say that bedtime is dreamier with less morning-after aches and pains. Thanks Joybed!"
Review by Deedee on 9/2/19
Hand Craftsmanship from Quality Materials

100% Organic Cotton Cover
The mattress cover is 100% organic cotton - and NOT blended with man-made materials.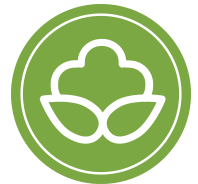 Soft, Natural Cotton
American sourced cotton softly contours and supports your body all night long.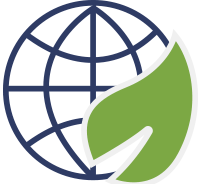 Responsibly Renewable
Cotton and plants grow every year in a farming cycle responsibly serving humanity.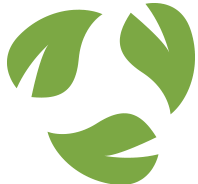 Responsibly Recyclable
Plant materials decompose back into earth in months, and coil springs are recycled into new uses.
American Suppliers
USA All-The-Way!
"Great mattress! Best mattress ever!! Lots of support and so comfortable!! LOVE IT!!"
Review by Jake on 8/30/19
| Size | Height | Width | Length | Shipping Weight | Shipping Box Dimensions |
| --- | --- | --- | --- | --- | --- |
| Twin | 12" | 38" | 75" | 65 lbs | 16"L X 16"W X 41"H |
| Twin XL | 12" | 38" | 80" | 68 lbs | 16"L X 16"W X 41"H |
| Full | 12" | 53" | 75" | 83 lbs | 17"L X 17"W X 57"H |
| Queen | 12" | 60" | 80" | 101 lbs | 17"L X 17"W X 65"H |
| King | 12" | 76" | 80" | 122 lbs | 17"L X 17"W X 80"H |
| Cal King | 12" | 72" | 84" | 116 lbs | 17"L X 17"W X 76"H |
All the materials come from American suppliers. From the top down:
We start with a top layer of innovative plant fibers woven to provide fire protection, naturally. Without chemicals, potato and bean plants (leaves & stems) are woven into a layer creating a safe, fire resistant mattress. And because it's plant based, it's also breathable and adds to your sleeping comfort.
Next there are 2 cotton layers we source from a southern, family owned American supplier. Cotton fibers are naturally soft and breathable, allowing air to circulate around your body. The fiber's superior structure helps wick away and release body moisture as you sleep. Your sleep is improved in a dry and comfortable environment which helps you sleep better and wake more rejuvenated in the morning – a key to a healthier life! Cotton is naturally hypoallergenic keeping a clean and healthy sleeping environment without the use of chemicals. In fact, cotton farming is regulated by the USDA as a food crop, in addition to being annually renewable, recyclable and biodegradable. Cotton is also more durable than foam and will hold its loft longer than foam, which compresses faster than cotton over time. Learn More About Cotton & Wool.
Underneath the 2 layers of soft cotton we then put a 3rd generous layer of cotton padding. This layer is a cotton padding that's woven firmer and provides more support under the softer, conforming cotton layers above.
All of these natural comfort materials are supported by individually pocketed coils that contour to your body and provide proper support. There's also a double column of coils along the outer edges providing robust edge support so you can sit or rest comfortably all the way to the edge of the bed. They're encased in a synthetic wrap, a rare use of man-made materials (less than .01% of the mattress by weight.) We even use a plant based glue to adhere certain materials in the spring system.

The number of individually pocketed coils by size:


King 975
Cal King 958
Queen 789
Full 681
Twin 536
We chose an organic cotton cover to encase the mattress, so the surface you actually sleep on is organic. The organic cotton fabric we use is certified by the Global Organic Textile Standard (GOTS).

The cover is a sumptuously soft-to-the-touch 100% organic fabric woven in a brushed weave. Other mattress companies use organic cotton blended with polyester which is cheaper and easier to manufacture. They can be tricky with their marketing claiming they use organic cotton in their covers, which while technically true, misleads the fact that the cover is not 100% organic material, but instead an organic cotton and polyster blend. You can spot blended covers because they're stretchable when you pull a cover with your fingers.
This mattress is tested and certified to meet all federal and state fire protection standards. As a matter of fact, all mattresses sold in the United States must pass the same set of standards and receive the same certification, ours included.

What makes our mattress special is that we meet fire protection standards using all natural materials; wool, cotton, and a special fiber layer developed using the leaves and stems from bean and potato plants. With no chemicals or man-made materials, the natural fibers provide the requisite level of protection. And because they're natural, they'll also improve your sleeping comfort on the mattress by enhancing the breathable airflow through the bed!
---
"Beyond Happy. Every night I feel like I'm sleeping on the fluffiest, dreamiest cloud - in a good way! I'm recommending this company to everyone in my circles...and my sleep has been steady and rejuvenating. I awaken feeling refreshed, yet so comfortable that I don't want to leave the bed :) I expect this to last me a very long time, which is exactly what I was looking for! I am so so happy I found a domestically made, organic, non-foam mattress at a very reasonable price."
Review by JT on 9/19/19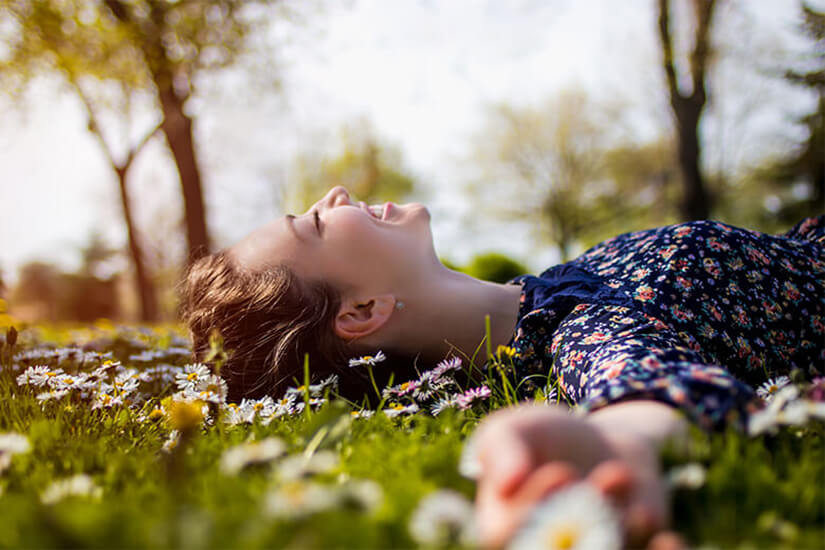 Try Joybed in your own home for 120 nights. We're confident you'll love it! But if for any reason you change your mind, we'll give you a full refund. Joybed comes with a 10 year warranty and our 100 year history- so you'll rest peacefully in confidence that we've got your back.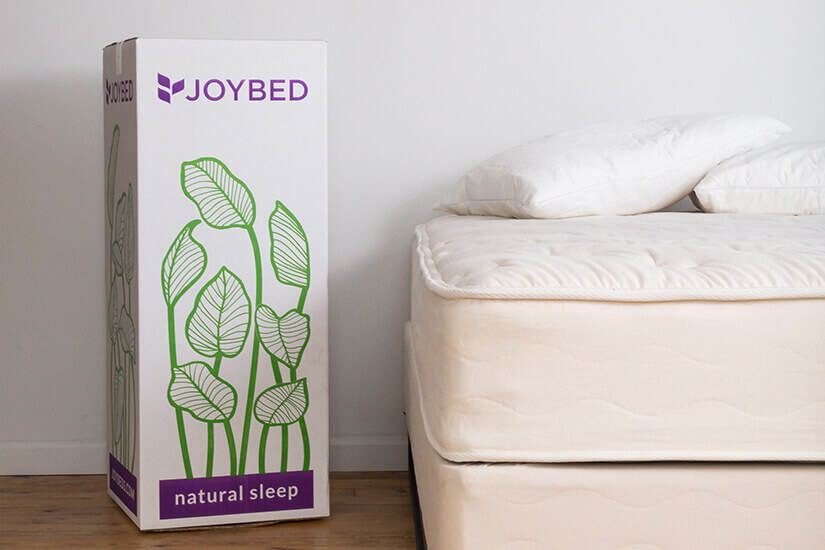 Joybed ships to you in a box in 3-5 business days! We use cutting-edge technology to compress the mattress into a box for faster shipping. Unseal the bed in your room of choice and watch it open in full! With such fast service, you can quickly get the best sleep of your life on a natural mattress!
Joybeds work great on any flat, sturdy foundation. You can put it on a platform bed, slats, box foundation, adjustable bed, or even the floor. See the warranty for more information.
Why Wool?


---
WOOL IS ALL NATURAL
Wool is a protein fiber from sheep, so it's 100% natural and not man-made. And modern science hasn't been able to produce a fiber that matches its unique properties.
AND ANNUALLY RENEWABLE
Sheep produce a new fleece every year, making wool a renewable fiber source. The people who grow wool - woolgrowers - work hard to safeguard the environment, improve efficiency, and to make the industry sustainable for the future.
IT'S WHOLLY BIODEGRADABLE
Unlike synthetic textiles which are slow to break down, wool can be easily disposed underground, because it decomposes quickly and releases its nutrients back into the earth.
A NATURAL INSULATOR
Because it is a hygroscopic fiber, wool naturally absorbs and releases moisture. This process generates heat which in turn acts as insulation and maintains consistent temperatures, both in cold and warm weather. Like magic, but it's just what wool does.
TOTALLY BREATHABLE
Wool fibers have millions of tiny pockets of air. Wool fibers are crimped (vs synthetic fibers which are smooth) and so the unique structure allows wool to absorb and release moisture while maintaining thermal efficiency, and also be extremely breathable. Wool is also naturally anti-static. Read more at The Campaign for Wool.
Why Cotton?


---
IT'S ALL NATURAL – WE ALSO EAT IT!
Cotton is both a food and a fiber crop. Besides textile uses, cotton seed is used in things like cooking and salad dressings. It's also high in vitamin E. About half of the weight of picked cotton, is cotton seed, used for food.
COTTON IS ANNUALLY RENEWABLE
Farmers plant and harvest cotton every year, making cotton a sustainable, renewable fiber crop.
AND BIODEGRADABLE
Unlike synthetic foams which are do not break down, and can clog landfills, cotton is easily disposed underground where it decomposes very quickly and its nutrients are released back into the earth.
IT'S A NATURAL INSULATOR
Cotton is a soft, absorbent and breathable natural fiber making it a perfect material for bedding. Cotton keeps you cool in the summer and warm in the winter because it's a good conductor of heat.
TOTALLY BREATHABLE
Cotton, due to its unique fiber structure, breathes better than oil based synthetic materials. Simply put, that's why we love wearing cotton clothing and sleeping in cotton sheets. Cotton is also naturally anti-static and is unable to hold an electric charge.
A SAFE MATERIAL
Cotton is naturally safe. Synthetics and foam materials cannot make this claim – but cotton can! Cotton is naturally non-allergenic, and unlike synthetic fibers or foams, is a natural product that contains no chemicals.
Is a Joybed Mattress Organic?


---
We use GOTS Certified Organic material for the cover of the mattress. We believe it's important to provide the purest, organic material that is closest to your body. Underneath the Organic cover, for natural bed materials we use cotton and wool. In order to keep prices affordable we've chosen high quality, non-organic certified cotton and wool. Inside the mattress, the incremental benefits of organic are minimal and not worth the increased prices.
Tell Me More About Your Return Policy?


---
100% Money Back - Let's start with that!
When your mattress arrives, you can try it for 120 nights in your own home. A long trial period allows your body to adjust to a new bed and really make sure this bed is right for you.  


And if you're not completely happy with your Joybed, no problem! Your purchase is eligible for a full refund. Give us a call and we'll partner with you to find a local organized charity to donate your mattress. There are no charges for restocking or return pickups. You do not have to re-box or ship the mattress back to us. See Full Details.
Where Do You Deliver? When Can I Expect Delivery?


---
We ship for free to the lower 48 states (AK and HI can call us for a quote.)

Mattresses and foundations ship out in 1 to 2 business days with UPS or similar delivery companies, and they deliver to your front door in 3 to 5 business days, to most zip codes. Linens and bedding will ship and arrive separately.
How Firm / Soft is a Joybed?


---
Joybed mattresses are available in 4 models.


On a scale of 1 to 10, with 1 being the firmest and 10 being the softest:


Joybed LX Luxury Firm is a 3 - Firm, but not too hard. Good for back and stomach sleepers, or side sleepers if you like a firm mattress.
Joybed LXC All-Cotton Medium is a 4 - Medium-Firm feeling. Ideal for all sleeping positions, it's a medium feel, although it's still on the firmer side.
Joybed LXP Luxury Medium-Firm is a 5 - Medium-Firm feeling. Ideal for all sleeping positions, it's a medium feel, although it's still on the firmer side.
Joybed LXP Luxury Medium-Plush is a 7 - Soft, but not excessively so. Good for back and side sleepers.

All of our beds provide consistent back support. You don't need a firm mattress for extra back support. So you can choose the comfort feel based on your personal preference.
Can I get In-Home Delivery? How Do I Remove My Old Mattress?


---
Joybeds can arrange delivery of your new mattress with a specialized carrier that will bring in and set up your new Joybed as well as remove your old mattress. This service is available by phone for $150. It does take 1-2 weeks for delivery. Just let us know if this option interests you at 1-877-601-7035.
You have several options to remove an old mattress depending on what's available in your area:
Your garbage company may take large items, check with them on their policies.
Local and national charities such as The Furniture Bank are sometimes looking for a good used mattress.
Specialized trash companies like 1-800-Got-Junk will come and remove an item for a fee.
Put it up for sale or donation on community boards or sites like craigslist.
Joybeds can arrange delivery of your new mattress with a specialized carrier that will bring in and set up your new Joybed as well as remove your old mattress. This service is available by phone for $150. It does take 1-2 weeks for delivery. Just let us know if this option interests you at 1-877-601-7035.
Are the Dimensions Exact?


---
How to Measure Mattress Dimensions:


Joybed mattresses are handcrafted to the length, width and height listed under the "Dimensions" on each model, to within a 1" tolerance. The height is measured to the top of the crown, above the side seam. Your mattress is ready to use straight out of the box, but please allow several weeks for the natural fibers to fluff up to their max height.
Please note; the coils can shift together when packed for shipping (because there is no rigid foam.) The normal unpacking and set up typically jostles the coils back into place. However, if you find the mattress shorter than expected, shaking one end of the mattress can help bounce the coils back.
What is the Mattress Warranty?


---
Joybed mattresses have a full 10 year warranty:
You're protected for 10 years against defects. To learn more; Click Here