Get cozy with our 100% cotton throws
Product Details
Overview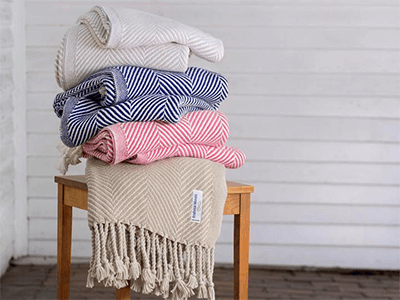 Our luxurious and plush Dreamin' Vegan throws are a decorative piece for your couch or to warm up any chilly evening! Each throw is made from 100% cotton and is handwoven by a local Maine artisan. It's important to us that every aspect of these blankets are chemical-free, so even the color dyes are eco-friendly.
Main Features
100% cotton
Eco-friendly color dyes made from non-toxic yarn
Handwoven on an antique shuttle loom
Made in the USA
Machine Washable
Dimensions
One Size: 48" x 70"
Slate Code: 930734
Oyster Code: 930735
Denim Code: 930736
Tea Code: 930737
Red Ochre Code: 930738
Details & Care
Materials
100% Cotton
Care

Machine wash separately on short, gentle cycle with as much water as possible to allow for movement
Avoid harsh detergents
Use a liquid detergent without bleach or brighteners
Always pre-dilute your detergent and clear any residue bleach
Tumble dry
Made in Maine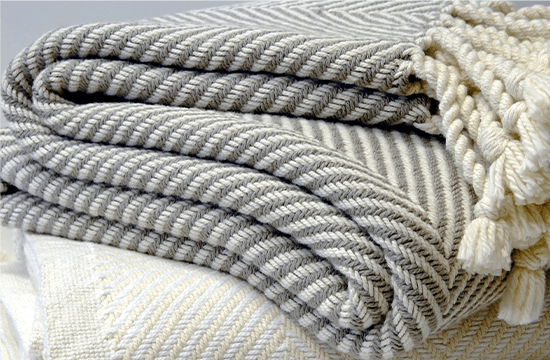 Cozy Up
These soft and cozy throws are handcrafted by local Maine artisans. Each one -size-fits-all throw is handwoven on a traditional antique shuttle loom using materials sourced in and around the USA. Hand-twisted rope fringe adorns each end of the throw, adding a decorative flare to each timeless piece.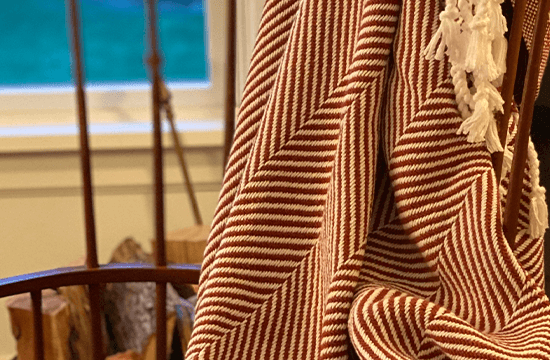 100% Cotton and Vegan Friendly
Our Dreamin' Vegan Throws are 100% cotton and have no added chemicals or toxins. These throws are colored using yarn made from fine natural fibers as well as colorfast, eco-friendly dye. They should be machine washed separately.
Customer Reviews